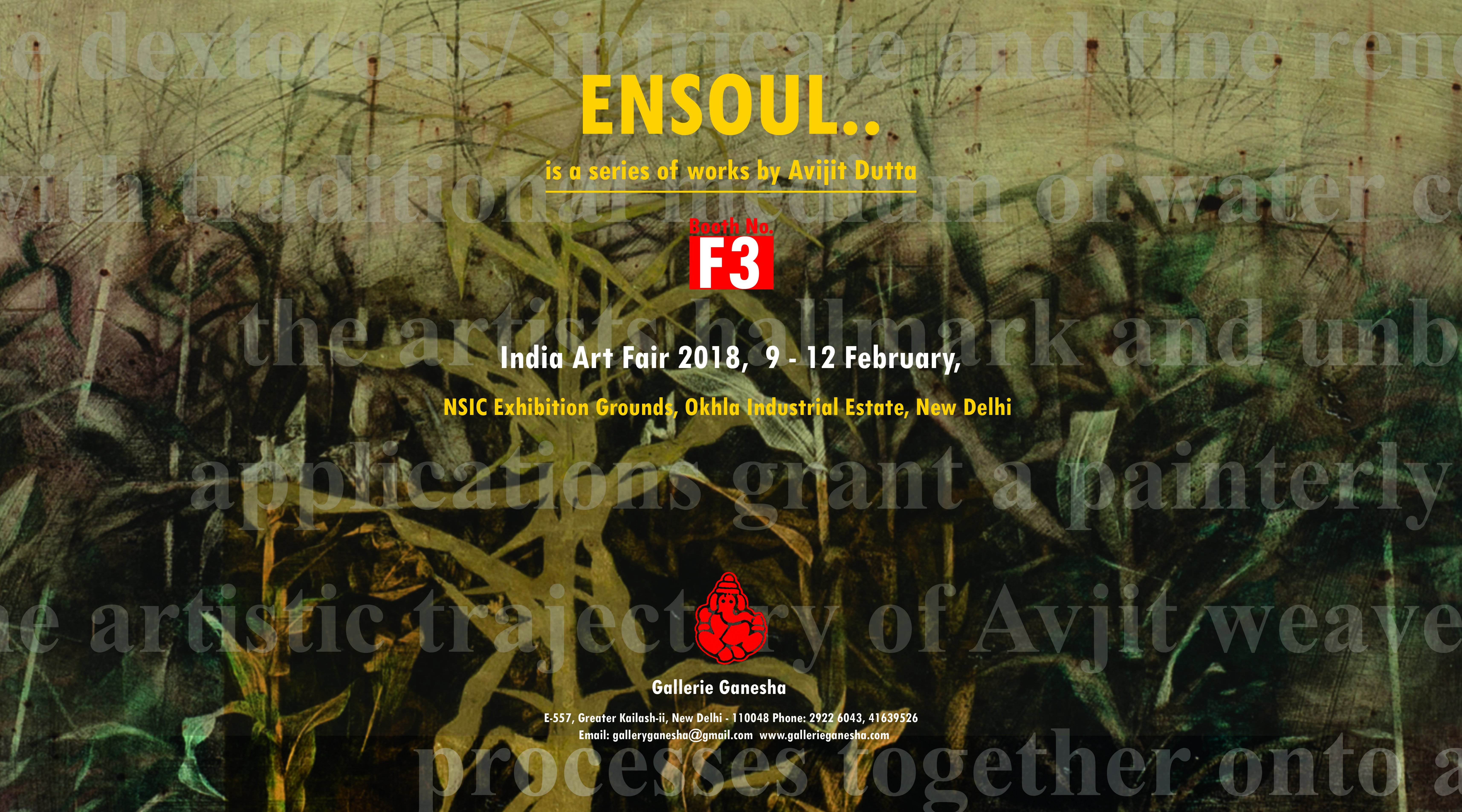 Ensoul... is a series of works by Avijit Dutta
Here, the mysterious and highly intriguing surface amalgamates, historical references, contemporary elements and leaves a blank space of widespread void for the futuristic nuances to fill it up.
Avijit works with a strongly metaphorical, visual vocabulary which manifests boundless extents through minimalistic representations. The weathered, old and sensitively treasured excerpts/ of yellowed photographs, exemplifies the stilled moments of a bygone era. These reinstate the natural metamorphosis and inevitable erosion that happens with time.
The personalised connotation creates an allegory that beautifully assimilates imageries absorbed from the past as well as the contemporary times. This aspect excels in extending the span of the work to unbounded realms. The juxtaposition of elements which are heterogeneous, diverse and from different time periods together creates a unique experience for the viewer that surpasses anything seen, thought of or conceived earlier. There is a latent essence of mature contemplation about paradigms from social, political and personal history that get subtly manifested and then instantly get merged into the vicinities of the space.
The dexterous/ intricate and fine rendering with traditional medium of water colours remains the artists hallmark and unbeatable strength. Multiple layers of applications grant a painterly finesse that is complex and seamlessly embedded. The artistic trajectory of Avjit weaves multiple time periods and thought processes together onto a single picture surface. The undercurrent of yearning and nostalgia initiates bitter-sweet responses in the viewers and the elements of innocence and fantasy in the works enliven the space tremendously. Rendered with utmost gentleness and finesse, these works exemplify the artist's experience of reliving moments, embracing them and accepting /celebrating them as a part of a bigger process, as a fragment of the continuously evolving/ changing/mutating existence.